Schedule, tickets and more: https://arcticinvitational.fi/
Arctic Invitational is the biggest esports event ever held in Finland. Counter-Strike: Global Offensive is one of the world's most popular esports games. CS:GO is a tactical first-person-shooter game with two five-person teams, Terrorists and Counter-Terrorists.
The basic idea of ​​Counter-Strike is simple. Terrorists are trying to take the bomb to one of two bomb sites, A or B. Special forces, the Counter-Terrorists, are trying to prevent the bomb from blowing up. Rounds can also be won by eliminating the entire opponent team. If the Terrorists have managed to plant the bomb, the Counter-Terrorists have to defuse it. Each map includes 30 rounds, which means you have to get 16 rounds to win a map. When 15 rounds have been played, teams change sides.
World Class Event

Arctic Invitational will host four world class teams. Three of the teams will be international invitees and one will be a Finnish contender. The invitees of Arctic Invitational are FURIA (Brazil), CR4ZY (Europe) and Cloud9 (United States). The Finnish contender is SJ Gaming.
Arctic Invitational CS:GO's prize pool is a total of 100,000 € from which the winner will get 60,000 €. This is the first time you can see this level of Counter-Strike live in Finland.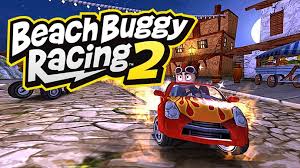 In addition to Counter-Strike, Arctic will also host the final stage of the Elisa 5G Global Games, organized by Hatch and Elisa. The Buggy Racing 2 car game is played in the league and entirely on mobile devices. This is also unprecedented in the world, as the mobile tournament has never been played in this kind of a settings